Fruit Trees!

Submitted by
Bruce Liebknecht
on Tue, 07/18/2023 - 02:15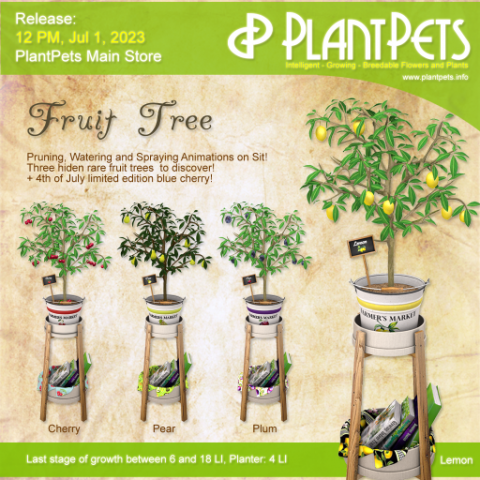 On the 1st of July, we released new species - Fruit Tree - four common trees, 3 rares, and 1 limited dedicated to Jul 4. They are lemon, lime, cherry, plum, and pear and they can give each other as a baby seed!
They are beautifully built by Roxy Bergiere of Love Everlasting. Roxy also added animations to the planter that make it more fun to interact with the fruit trees.